Your Portland and Beaverton Mazda Dealer
Welcome To Herzog-Meier Mazda
A Family-Owned Dealership in Beaverton, OR For 60 Years
Herzog-Meier has proudly served the Beaverton, OR community for the past 60 years. You'll find honesty, respect and courtesy from a 3rd-generation family-owned business with deep roots in the local community. Visit our Mazda Sales, Service or Parts Department and you'll find a dedicated team of Mazda experts ready to provide first-class customer service.
Modern Facility With First-Class Amenities
Our modern Mazda showroom provides our customers with a more enjoyable experience.  In the Sales Department, our showroom offers first-class comfort and convenience. You'll find an open and inviting atmosphere with amenities for the whole family, including a children's play area, free wi-fi, a comfortable waiting area with complimentary snacks, and much more.
In our Beaverton Mazda Service & Parts Department, you'll find the same comfort and convenience. Use our available workstations, watch TV on our huge HD monitors, and enjoy the free wi-fi and snacks.  If you can't stay to enjoy the amenities, don't forget that we offer free shuttle service and MAX tickets, available rental cars, and early bird/late night pick up and drop.  Scheduling your appointment online is quick and easy.
Mazda Sales, Service and Parts Staff Dedicated To Customer Service
You have many choices in regards to choosing where you will purchase or service your vehicle.  At Herzog-Meier you will immediately notice that our staff provides first-class customer service because we value your business.  You will be treated like family when you walk in our doors, just as if you were a guest in our home. You deserve a better dealership experience, and we are here to provide it.
HEAR WHAT OTHERS SAY ABOUT HERZOG-MEIER
"We worked with Justin Jeffers and he provided one of the best car buying experiences! He was honest, patient with us, and VERY knowledgeable!" - Rachel Evans (Google Review)
"We bought our very first new car from Herzog-Meier Mazda and it was a very smooth transaction. On the whole, buying our first car was nearly painless and I'd recommend Herzog-Meier if you want to replicate that experience." - Nathan E. (Yelp Review)
"I bought a used SUV from this dealership and cannot express how happy I am with their service, professionalism, skills in keeping the process simple and fast, and knowledge of the specific cars I wanted to test drive." - Jean L. (Edmunds Review)
READ MORE REVIEWS HERE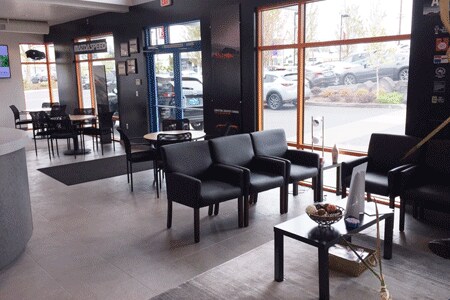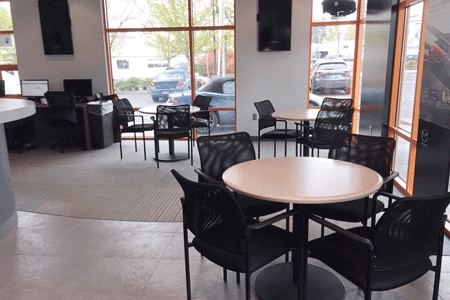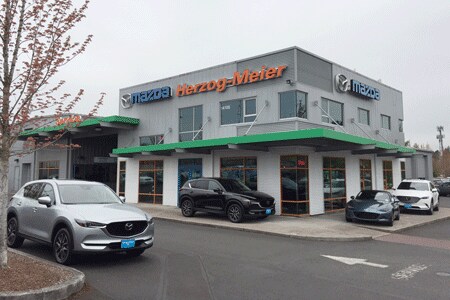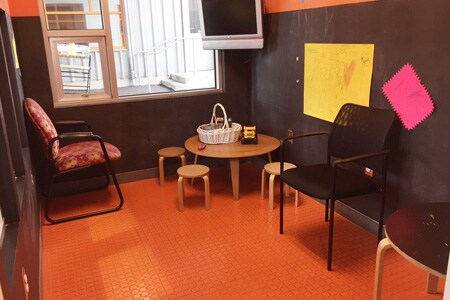 FIND YOUR NEW MAZDA OR SCHEDULE SERVICE TODAY!
Whether you're shopping for a new vehicle or need service for your current one, Herzog-Meier Mazda is ready to help.  Use the quick links below to find what you need on our site. Browse our inventory or schedule your service appointment online... it's that easy.  We also invite you to stop by our showroom and talk to one of our experienced team members regarding your sales, service or parts needs. Visit us on SW Canyon Road in Beaverton, or call (888) 759-8064.
NEW
INVENTORY
PRE-OWNED
INVENTORY
SCHEDULE
SERVICE
HOURS AND
DIRECTIONS